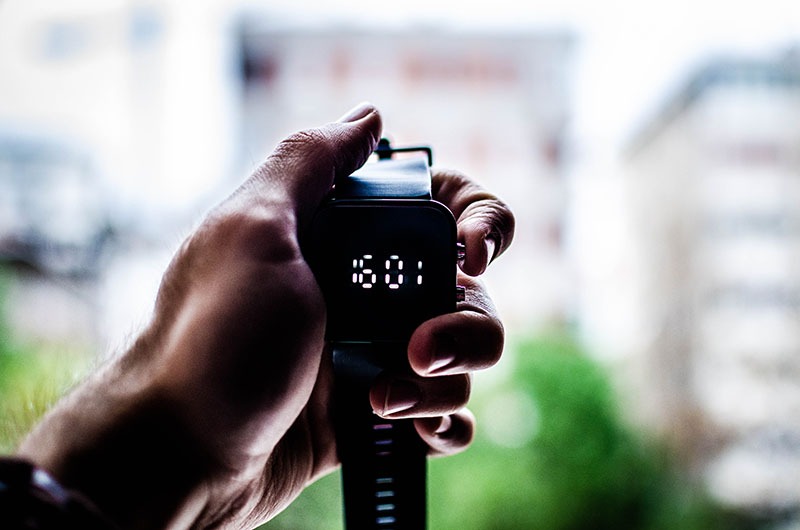 We've all heard the adage, "a dream does not become reality through magic; it takes sweat, determination, and hard work." And of course, that is especially true when it comes to your lawn-care routine. Unfortunately, there's no magic wand to wave to get a lush, green lawn. That result requires well-planned, regular maintenance. And while there is no magic trick to keeping your lawn healthy, you can streamline your routine.
What is a good lawn care schedule?
A good lawn-care routine requires year-round maintenance and attention.  Knowing when to fertilize or mow can make a difference in the overall health of your lawn. However, keep in mind that your schedule will vary depending on where you live. Thus, you will simply make adjustments to your schedule based on when spring starts in your area. 
Spring 
Start your lawn-care routine in early spring, when the grass starts to look green again.  Since you're preparing for your first mow of the season, sharpen your mower blades and making sure everything is working. Before you mow, clean up your lawn. Use your rake to remove dead grass and any other debris. This is called "dethatching" and prepares your yard for the necessary lawn treatment. 
One of the spring staples of yard maintenance is aerating the lawn. For cool-season grasses, the best time for aeration is the early spring. For warm-season grasses, the best time to aerate is in the late spring. 
Next, you'll be ready to mow. But start high! As you start mowing for the season, make sure you mow on the highest setting for your type of turf. Mowing high keeps your grass slightly longer. This helps the grass stay healthier and develop stronger root systems during this early growth period. 
Once your lawn is cleared and mowed, it's time to nourish it. The first time to fertilize is in late spring. Feeding your lawn strengthens the grass and can prevent future weed growth and disease.
Summer
Summer is the peak of yard use– and maintenance. This is when it becomes important to set a lawn-care routine and stick to it. Focus on watering your lawn the correct amount. Your lawn needs an inch of water each week. If you live in an area where you get that much rain each week, you don't need to worry about watering as much. If you live in a drier area, make sure your sprinklers are watering your lawn enough. Also try to water in the morning, between 6am and 10am.  This will minimize evaporation and water-logging your grass leaves. It's also better to soak your lawn one day a week than to water a little each day. 
Fertilize your lawn 6 to 8 weeks after the initial lawn treatment. You can maintain this schedule through summer. 
Summer is also a good time to treat for weeds and pests, like grubs. Follow the instructions on the product, and treat your lawn once in early summer and again as needed.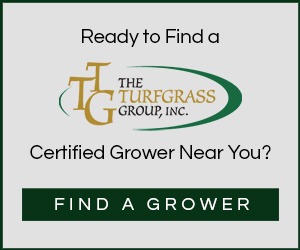 Fall
Fall is the perfect time to prepare your grass and soil for next year. You will wrap up your summer care to ensure your lawn stays healthy as it goes dormant over the winter. If your lawn consists of cool-season grass, fertilize twice in the fall to take advantage of the great growing conditions. Plan on fertilizing your turf once around the beginning of September, and then once more 6 to 8 weeks later. For warm-season grasses, you will only fertilize once, as temperatures will be dropping. 
Now is the time to assess if your lawn requires any repairs. If the summer heat has thinned your grass, mid-fall is the perfect time to reseed those thin areas. 
You're not quite done mowing yet! In the fall, you will continue mowing right up until your grass becomes dormant. At the end of the season, it doesn't matter as much if you mow high. Therefore, you can cut low to prevent having to mow as much height in the spring. 
Winter
While it would be nice to take a break from your lawn, a well-planned lawn-care routine is year-round. While your grass will be dormant, there is still work to be done. You won't need to mow or water, rather you can focus on other yard maintenance strategies to help keep your turf healthy. 
While your grass is dormant you can still care for it. Try to limit traffic on your lawn, and don't park or store anything on your grass. This way you won't cause damage that could be difficult to restore in the spring. Additionally, if you live somewhere that gets snow, do not use damaging ice melter. Sodium chloride can damage the lawn's roots, so try to find ice melt with calcium chloride instead.
Winter is the time to plan for next season. Start preparing your individual lawn care schedule and research solutions for last year's challenges. Check out these tips for achieving the perfect lawn. 
Avoiding Lawn-Care Routine Mistakes
Mowing Incorrectly
Mowing is the key to a healthy lawn. Because mowing can take up a lot of time in the growing season, it's worth making sure you do it properly. But when you do cut your lawn, you will need to cut regularly. That means good planning! Skipping your weekly mow is a bad idea. Not only does it look bad, but it also gives weeds a chance to take root. Additionally, if you let your lawn grow taller than it should, you take the risk of scalping your lawn once you do mow.
Watering Incorrectly
It's important to water your lawn properly based on the season and the turf variety. Too little water and the grass will shrivel up and die; too much water and you'll over-saturate it. If your lawn gets too much water, the roots can't get oxygen and will suffocate. Too much water also makes your grass more susceptible to disease. Therefore a regularly scheduled watering routine is vital to lawn health. 
What's the best type of lawn variety? 
The best way to achieve a great lawn, along with regular maintenance, is to start with the right turf for your needs and climate. Check out this information regarding the best turfgrass varieties for sun and shade. The professionals at The TurfGrass Group can help you select the perfect turf variety for your lifestyle needs, property, and climate. 
The Turfgrass Group has established itself as a premier source for exclusive turfgrass cultivars that remain on the cutting edge of turfgrass technology and engineering. Each of our Certified cultivars is of known pedigree and has exhibited reliable performance and consistency in practical application over time. Making it easier for you to maintain! Reach out today to get started on the lawn of your dreams.