Nature Makes Turfgrass. The Turfgrass Group Perfected It.
There's nothing like a gorgeous green lawn – the fresh scent, the plush texture, and of course, the beauty that's the talk of the neighborhood. The Turfgrass Group has scientifically perfected—and patented-- the best of these grass families: Bermuda, Zoysia and Centipede varietals. And they're only available through our Certified Grower network. Finding a grower near you is easy—just click here or on the "FIND A GROWER" button below to connect.
To learn about the benefits of each grass variety, please click on the corresponding brand.
We've Got Superior Turfgrass Down to a Science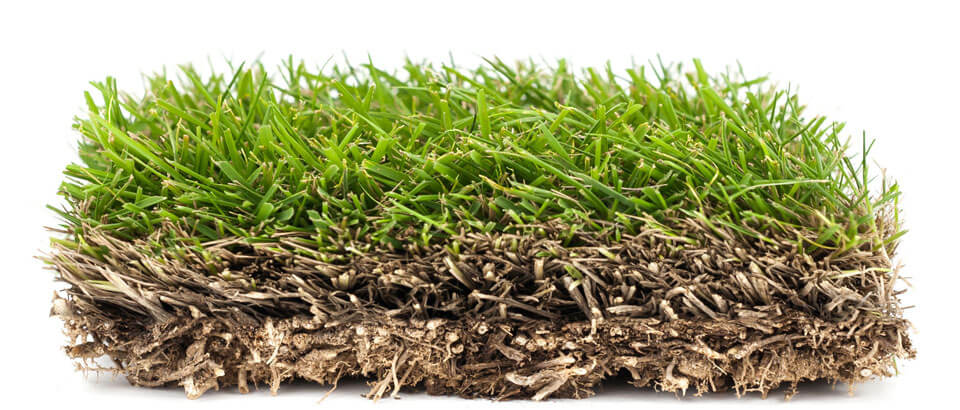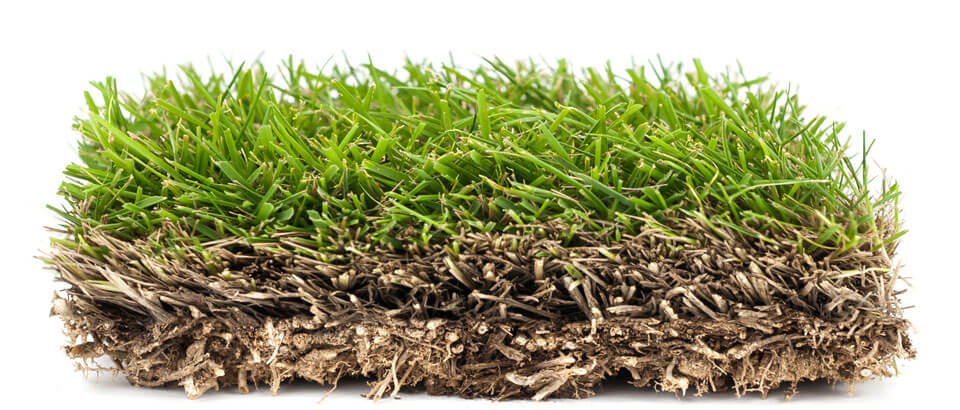 Better Living Through Science
People often ask, what's the secret behind beautiful, robust turfgrass? Our answer: the secret is science. We're the TurfGrass Group. We identify exceptional, exclusive brands of turfgrass through meticulous research, technology, and engineering. In conjunction with our private sector and university breeding program partners, we license the production of the finest collections of superior, "value-added" turfgrass varieties available today. You won't find a more sustainable, hearty, lush, or beautiful turfgrass on the planet.
Only the Very Best Turfgrass Producers Make the Cut
Our turfgrass doesn't just look good in the laboratory. Our mandate is that all our exclusive varieties consistently outperform commercial competitors. Because science says so. And so do we. Our varieties all meet certification standards and can be produced only by a limited number of licensed, certified producers in each state.
TTG develops the market and grower group, but breeders develop the varieties. We screen the growers work in the field and their data, provide input to them on market needs and assist them in developing commercialization strategies.
Our turfgrasses have all undergone extensive university and breeder evaluation, including The National Turfgrass Evaluation Program (NTEP) trials. You will find our grass varieties all over the world, from pristine golf courses to luxury resorts to magnificent homes and landscapes.
Superior Science Makes for Lush Green Lawns
We've worked hard to make our turf varieties beautiful, so you don't have to. Our products retain their beauty even in colder climate zones, and with minimal water and fertilization requirements. Which is why The Turfgrass Group is recognized as the gold standard in turfgrasses. Because science is a beautiful thing.   READ MORE
Our Bermuda Grass Varieties

TifTuf® Certified Bermudagrass
This eye-catcher is beautiful and resilient, for a luxurious, carpet-like lawn you'll be proud to call your own.
Best drought tolerant grass.
Excellent late season color retention and early spring green-up.
Superior color and density.
High resistance to traffic.
Fast recovery from wear/tear or drought.
TifTuf will pay for itself in reduced water bills.
Can be installed anytime.
Want to know more? Want TifTuf® for your home? Simply click below.
TifGrand® Certified Bermudagrass
This is a popular grass for playing surfaces like baseball, football, soccer.  If it can handle pro athletes, you can be sure it's tough enough to handle your crew.
Superior shade tolerance over all other bermudagrass cultivars.
Superior wear tolerance and shear strength compared to all other tested bermudagrass cultivars.
More disease resistant.
Better overall turfgrass quality.
Fast recovery from drought
Get TifGrand in your life and on your lawn. Click below.
Our Zoysiagrass Varieties
Zeon Zoysia is America's #1 Zoysiagrass—and for good reason. Its gorgeous deep green color, its lush texture, make it the pride of the neighborhood.
Exceptional shade and drought tolerance.
Fine bladed-with vertical leaf posture.
Deep green in color for extraordinary appeal.
Excellent late season color retention and early spring green-up.
Short stolon and internode length.
Vigorous root, stolon and rhizome production.
Available only through licensed growers.
Make America's #1 Zoysiagrass the choice for your lawn. Click below to learn more.
Trinity® (Formerly L1F) Zoysiagrass
Trinity Zoysiagrass is the namesake and the grass of choice for the prestigious Trinity Forest Golf Club, in Texas.
Upright Blade Orientation.
Less Thatch.
Great at low height.
Suitable for southern and transition zones.
Dense, traffic-tolerant growth.
Click below to learn more about Trinity Zoysia's high-level of performance.

Don't let its toughness fool you—JaMur Zoysiagrass has a lush texture and a blue-green color that's easy to maintain—and easy on the eyes too.
Low maintenance.
Can flourish in many different environments.
Requires little fertilization.
Resistant to weeds and insects.
Tough and gorgeous. Two characteristics that should define any great lawn. Learn more about JaMur Zoysia by clicking below.
Our Centipede Grass Varieties

TifBlair® Certified Centipede
Why should warmer zones have all the beautiful lawns? TifBlair was made for colder zones, Growing Zone 7, to be exact.
The world's only certified centipede.
Grows in acidic soils.
Root system 2-3 times larger than common.
Don't be left in the cold. Learn about the benefits of TifBlair, and how it can make your lawn the envy of the neighborhood. Click below.