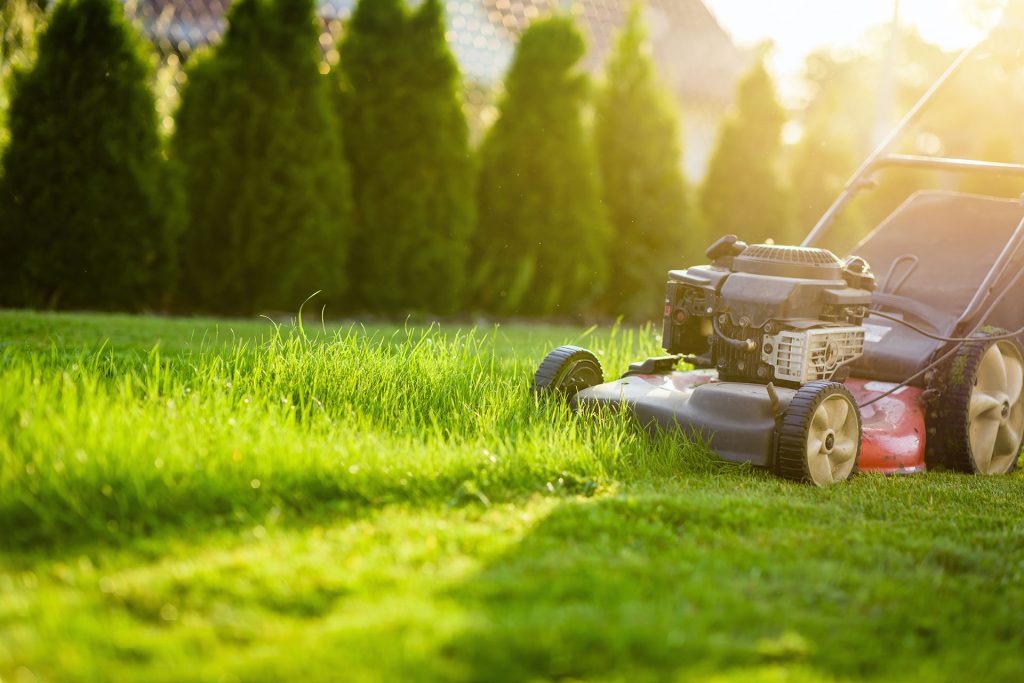 A beautiful, lush green lawn can be a point of pride for a homeowner. But after the winter, many homeowners struggle with bringing their lawns back to health. Spring lawn care can set the tone for your lawn's growth season. That can mean the difference between a year of struggling with your turf, or a year of enjoying your lawn's beauty. The best approach is to have a plan of action for early spring, late spring, and ongoing summer care. Read on for details on how to best prep your lawn and when to start mowing your lawn in the spring.
When should I cut my grass for the first time in spring?
First things first: you'll want to assess the current state of your lawn. If you are seeing new green grass growth in your lawn, it means the ground has warmed up enough that mowing no longer poses a threat to dormant turf grass crowns and fragile root systems. Once you feel ready to mow your lawn, you'll want to consider a slightly different approach for that first mow in early spring, versus additional maintenance you will want to do in later spring.
How early is too early to mow your lawn?
What month do you start cutting grass? Unfortunately, there's no date on the calendar that you can circle to mark the first day of lawn mowing. If only it were that easy! Instead, there are certain conditions to meet to ensure the lawn is ready for that first cut.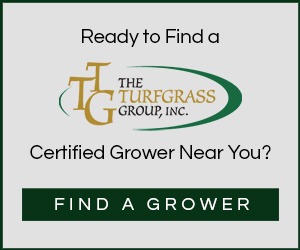 In the southeast, you're less likely to be contending with the effects of ground freeze, but you are very likely to have a water-saturated lawn. A wet spring can cause an increase in damp growth that can be more difficult to mow. That's why you will want to pay close attention to weather conditions and carefully assess your lawn. If your lawn is very wet, you might want to scale back your mowing schedule until the grass dries out and instead focus on other areas of prep.
How do I prepare my lawn for spring?
Before you can think about when to start mowing your lawn, you should make sure to thoroughly prepare. If it has been several months since you last used your lawnmower, take it out and give it a once over to make sure everything is in working order. Are the blades clean and sharp? Is it fueled up? If your mower could have been exposed to freezing temperatures over the winter you may want to leave it out in the sun to warm up before you turn it on for the first time.
Once you have your lawnmower ready to go, it's time to assess the lawn. Walk around and clear off any debris, such as leaves or sticks. You won't want to mow over anything that could damage your mower or the lawn! But feel free to collect and bag those leaves to use as mulch to feed your lawn. While you're walking your lawn, check for any bare spots or weeds that could use a little extra attention.
If you come across a bare spot, cover it up with a turf repair product and water the newly seeded areas every day for at least a week, or until the grass reaches mow-able height. Another thing to keep an eye out for is spring dead spot, those tan, circular patches found on infected lawns after winter. To prevent the disease, remove thatch, preventing it from becoming more than half an inch thick.
In the south and elsewhere, you'll likely contend with weeds in your lawn. Invasive species like dollarweed and clover are common in the south but are easily treated with weed-killer found at your local hardware store or home and garden store. Spring is also a good time to fertilize your lawn and feed it the nutrients it missed out on all winter. Plan for two spring fertilizing sessions: one in February, and one in May, to optimize your lawn's health.
How short should grass be cut in the spring?
Along with monitoring when to start mowing your lawn, you'll want to be careful of how short that first cut is. The first mow should be more of a trim leaving grass as long as 3 or 3.5 inches. Later on in spring, you can begin cutting your lawn shorter, depending on the type of turf you have. For example, a hearty variety such as Bermudagrass can be cut as low as half an inch, but a cooler climate grass like Centipede shouldn't be cut shorter than 2 inches.
Should I leave grass clippings on the lawn?
Many homeowners finish their lawn care routine by raking their grass to dispose of the trimmings. But what about leaving the clippings on the lawn? The simple answer is that yes, grass clippings are good for lawns because they turn into natural fertilizer. The clippings will decompose, releasing water and nutrients back into your lawn's soil. This process, known as grasscycling, helps grass grow greener, healthier, and thicker.
However, if you don't mow frequently enough, excessive clumps and thick matting of lawn clippings can discolor and even kill areas in your lawn. This may mean you need to mow more than once a week in peak growing times so you're only removing one-third of the grass blade each time you mow. Luckily, mowing a lawn frequently can also help the grass grow nice and lush. This is because the tip of each blade contains hormones that suppress horizontal growth. When you cut the lawn, you remove these tips allowing the grass to spread and grow thicker near the roots.
In terms of frequency, you should plan to mow twice weekly in the summer months and then just once a week over the spring and autumn. You can skip mowing in the winter months, which typically span from November through early February, depending on your climate.
What time of day is best to cut the grass?
You may not realize it, but when it comes to ideal lawn care, there is even a best time of day to trim your lawn. The best time to start mowing is in the mid-morning, or between the hours of 8 a.m. and 10 a.m. At that time the sun is higher in the sky and the grass has dried out a bit from the early morning dew and any irrigation. If morning isn't a good option for you, then cutting your grass in the late afternoon also helps limit fungal diseases. You should avoid trimming your lawn in the heat of the middle of the day, as this can damage new growth.
When should you not cut your grass?
Just as there are better times during the day to mow your lawn, there are better times of the year. While you'll be maintaining your lawn with twice-weekly trims during the summer high-growth cycle, once the temperature drops below 40 degrees Fahrenheit, the grass will not grow high enough to warrant mowing. You also don't want to cut your grass too short, so be sure to check the recommended height for your variety so you don't risk damaging fragile roots.
Getting the most out of your lawn
The key to keeping your lawn looking great is careful, regular maintenance. If you don't have a lawn yet but feel up for the task this spring, find a grower in your area who can help you choose the best variety for your climate and property.