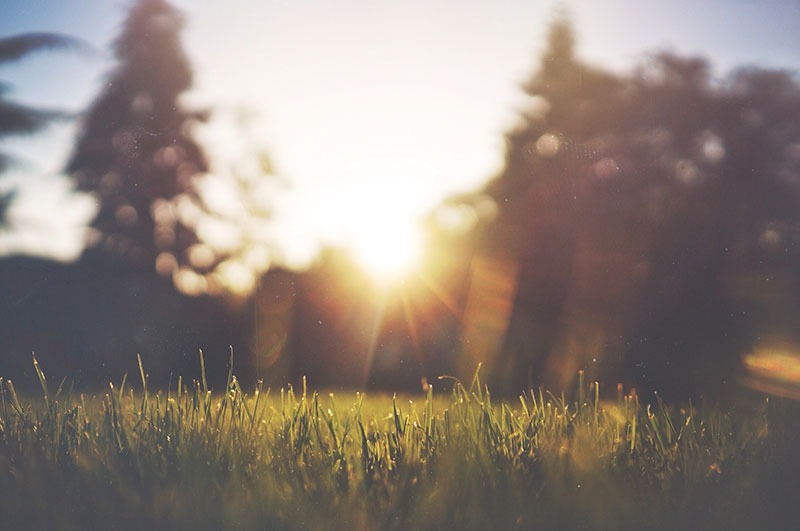 Summer is here, which means it is time to get out and enjoy your lawn. With temperatures on the rise, your attention is certainly turning to the fresh air and your home's landscaping. And of course, the foundation of enjoying your outdoor space is a beautiful lawn! But a beautiful lawn takes some good planning and maintenance, plus knowing the best grass for a hot climate. 
To select the correct grass for your yard, you must consider the grass's suitability to your climate zone. If you live in the warm Southeast, you want to select the best grass for a hot climate. Luckily, there are warm-season grasses best suited to regions of the United States with a wide range of temperatures between 80 and 95 degrees Fahrenheit. If the climate is dry, choose a drought-tolerant variety, or water more frequently to mitigate the effects. Warm-season grasses grow in a wide range of climates across the U.S. 
But which grass is best for you? Several different types of grass benefit from and thrive in a hot climate, compared to others. From Bermuda to zoysia and centipede, these are the Turfgrass Group's options for the best grass for a hot climate! 
TIFTUF AND TIFGRAND BERMUDA GRASS
TIFTUF
Summers can be long and dry, which is not just stressful for your turf but also your water bills. Therefore, TifTuf and TifGrand Bermuda grass were developed with this challenge in mind. In fact, these turfs take 38% less water to maintain their fine-textured grass blades versus similar cultivars. All the while looking great, of course. 
In addition to its shade tolerance, TifTuf Bermudagrass can be grown in a variety of conditions. When the temperatures start to cool down in the autumn, the leaves will stay green for longer. Everything about it makes you wonder how something so tough and resilient could be so beautiful and so resilient. But it's true!
In areas with a high demand for drought tolerance, TifTuf is a perfect choice. This drought-tolerant grass can hold its color through the late season and green up early in the spring. In addition to being superior in color and density, this Bermuda grass is also highly resistant to traffic. Thus, it's perfect for those summer night barbecues and get-togethers in your yard! The plant adapts quickly to wear and tear as well as droughts, staying strong and beautiful. In addition, TifTuf is cost-effective and can be installed whenever it is convenient for you. So if you haven't installed your lawn yet, this is still a great option. 
TIFGRAND
TifGrand Certified Bermuda grass grows exceptionally well in the country's "sunbelt" region, as well as in the mid-Atlantic region. Bermudagrass from TifGrand® makes dream fields a reality. It's a natural choice for natural playing surfaces across the country due to its fine leaf blades and dark green color. The same turf that performs like an MVP against world-class athletes on game day can serve your friends and family well. It thrives in both shade and full sun, which makes it a preferred choice among homeowners, sod producers, and turf breeders. Bermuda grasses are excellent grasses for hot climates. Perfect for those summer days lounging, and evening gatherings! 
ZEON, TRINITY, & JAMUR ZOYSIA GRASS
Zoysia is one of the most popular turf choices. Once it becomes established, this grass provides a lush, green carpet of turf that grows slowly. By using zoysia grass, you will reduce maintenance time and costs. That's because you will no longer have to mow or water it regularly. Additionally, this grass can withstand both full sun and partial shade, as well as heavy foot traffic. 
Known for its luxurious qualities, resilience, and drought tolerance, Zeon zoysia grass can grow as far north as the Northeast region. In fact, its ability to do so is unusual! The fine blades of Zeon zoysia grass provide it with a unique vertical leaf pattern, along with a drought and shade tolerance of exceptional levels. This plant has a deep green color. Therefore, it's quite visually appealing due to its color and its exceptional ability to retain that color for a long period of time.
Trinity zoysia grass is a type of turf developed specifically for golf courses and has a soft and fine texture and upright, upright blade orientation. This variety of zoysia grass is shade-tolerant and low-fertility, as well as requiring fewer tonnage thanks to its low fertility. While it's a less common choice for a home, if you have a large area of turf that invites heavy traffic, you may want to consider it. 
Aside from a bold blue-green color, JaMur zoysia grass also has a dense turf coverage to complement its attractive color. Moreover, this plant is hardy, and it doesn't require much irrigation. If you reside in an area with a hot climate, grass of this variety would be the best choice.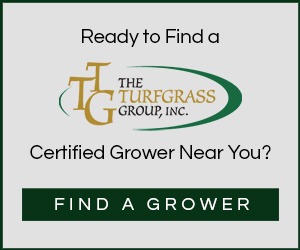 TIFBLAIR CENTIPEDE GRASS
TifBlair Centipede Grass is dense, hearty, and beautiful and thrives in cooler and transition climates. But that's not to say that it won't grow well in a warmer climate, as well. In fact, if your climate has temperature swings, this could be a great choice due to its resilience and adaptability. 
With TifBlair™ Centipede, you might say we're boldly taking a centipede grass cultivar to places it's never been before—the cooler transition zone— or USDA  Growing Zone 7, to be exact. This slow-growing grass needs less mowing, and less fertilization to retain its beauty.  Developed after extensive research at the University of Georgia, this is what you get when science and nature put their heads together.  We've done all the hard work, so you don't have to.
It should be noted that Tifblair is the only grass of its kind to be certified by the USDA. This plant also produces a lot of stolons and a lot more leaves and is comparatively slow-growing, as well. As a result, it is perfect for late-season growth and provides great color retention. This specific variety not only performs well in hot environments but performs well in acidic soils as well. It has greater cold tolerance than other centipede varieties. It also features deep rooting and minimal fertilization requirements.
GET STARTED WITH GRASS FOR A HOT CLIMATE
Get the most out of your summer by spending time outside and enjoying the results of your hard work. Keep your lawn looking its best all summer long by choosing the best grass for a hot climate. No matter what event you're hosting, whether it's barbecues, playdates, or swim lessons, you'll want your grass to be luscious and ready to withstand a lot of traffic. 
The TurfGrass Group's high-quality turf has been carefully vetted by our research, technology, and engineering experts. That's how we identify exceptional brands of turfgrass. Through collaborations with our partners from the private sector and universities, we license the development of superior, "value-added" turfgrass varieties. 
This turfgrass is unlike any other turfgrass on earth—it is sustainable, hardy, lush, and beautiful. The TurfGrass Group offers high-quality turf to get your lawn started. If you're ready to achieve that perfect lawn, reach out to our team of professionals today!