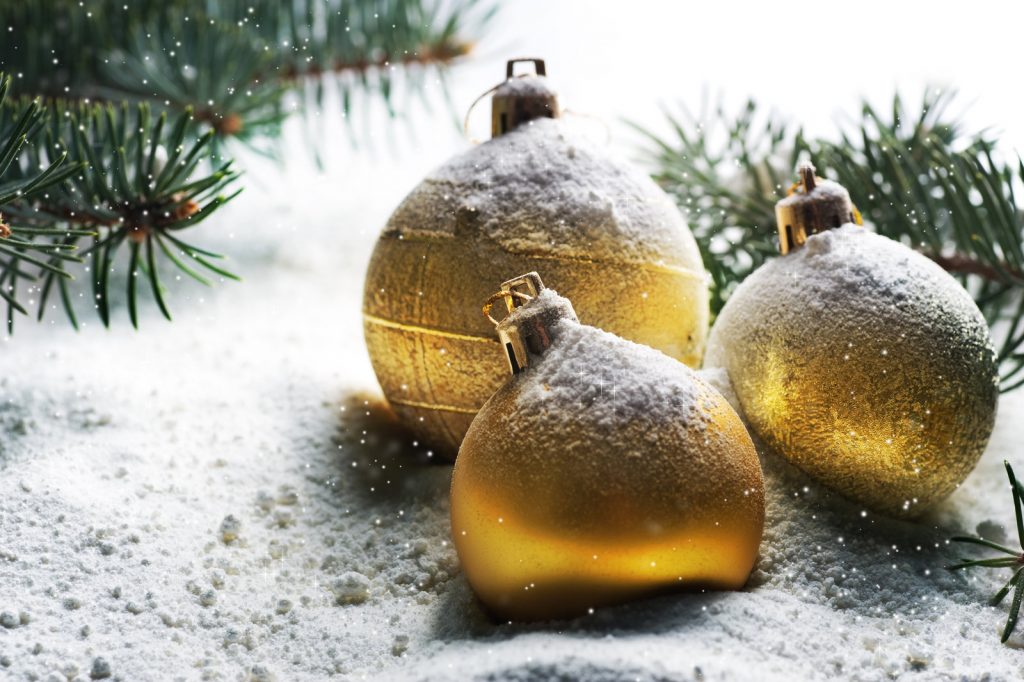 The new year has arrived, and it's time to start fresh. The first thing many people think about is what they want to do with their yard – should they change the turf? There are a lot of different types of turf out there, so let's take a look at them!
Why Variety Matters
Turf variety can make a huge difference between a lush, thick lawn and one that never seems to fill in well. Start with a healthy sod that is customized to your needs.
Climate
Choose a turf that is well-suited for your climate. That means it will thrive in the temperatures and with the amount of moisture your area gets. You also need to think about the local soil. For example, the type, health, and pH levels of the soil in your area and specifically on your property are also important factors to consider when choosing turf.
Shade
This factor is specific to your property. How much shade cover will your lawn have? CHoose a variety that will do well in your conditions – whatever they are!
Maintenance
It is important to know about your turfgrass species so you can best care for it. For example, not all turfgrass species tolerate the same mowing height or frequency. When you choose a turf that's best for the conditions on your property, you can also tailor your maintenance plan.
Bermuda
The turf known as Bermuda grass, or Cynodon dactylon, is a warm-season grass native to Africa. It thrives in full sun and heat but will also grow well in the shade. Bermuda can be grown as an annual lawn by new homeowners who don't have time for regular maintenance, though it does need mowing more frequently than some other turf types – at least every three days.
Bermuda is a dense grass, so it's best suited for areas that are used frequently or have high traffic – think of places where you might walk barefoot through the grass, like your front yard! It can be planted from sod pieces or plugs, which will help to fill in spots over time, even if new growth is slow.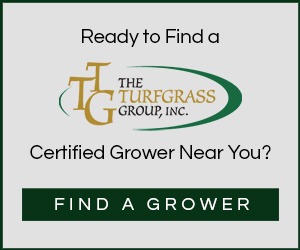 TifTuf Bermuda
TifTuf™ Bermudagrass was carefully developed to be a high-performance turf. This fine-textured, green leaf beauty uses 38% less water than similar grass cultivars and still looks great. And just as important, TifTuf Bermudagrass has a high shade tolerance. That means that when cooler autumn temperatures arrive, it stays greener further into the season.
Some of the unique benefits of TifTuf Bermuda grass include excellent late-season color retention and early spring green-up and superior color and density. It also offers high resistance to traffic and fast recovery from wear/tear or drought. TifTuf can be installed anytime, making it a great option if you're looking for a new turf this new year.
TifGrand Bermuda
TifGrand® Bermudagrass is the stuff fields of dreams are made of. Known for its dark green color and fine leaf blades, it's a natural choice for playing surfaces across the nation. If it offers an MVP performance against world-class athletes on game day, you can count on it to look great every day on your property, too. TifGrand Bermudagrass thrives well in shade or full sunlight, yet one more reason why homeowners, sod producers, and turf breeders regard it as a true champion.
TifGrande Bermuda is known for superior shade tolerance over all other bermudagrass cultivars, as well as its early spring "green-up." It offers superior wear tolerance and shear strength compared to all other tested bermudagrass cultivars, plus it is extremely resistant to disease. And better overall turfgrass quality means quicker recovery from drought and wear and tear.
Zoysia
A popular choice, Zoysia grass, or Zoysia Japonais, is a warm-season grass well-suited to hot climates like those of the American South. It's best planted in late summer and grows slowly at first but will eventually spread quickly through its root system. The new growth looks almost silver, which makes it stand out from other types of turf.
 Zeon Zoysiagrass
This patented superior fine-bladed Zeon® Zoysiagrass has the 'wow' factor that makes it the envy of neighbors, sod producers, and turf breeders alike. And it's as resilient as it is gorgeous, resulting in a thick, fragrant carpet of grass you'll want to walk through in your bare feet. Zeon is considered to be the most beautiful of all the warm-season turfgrass cultivars.
Zeon Zoysiagrass boasts exceptional shade and drought tolerance and excellent late-season color retention, and early spring green-up. It features a fine blade with vertical leaf posture, plus a deep green color for extraordinary appeal. It is available only through licensed growers.
Trinity Zoysia
Trinity® Zoysia (formerly known as L1F) takes its new name from the Trinity Forest Golf Club, home of the PGA's prestigious AT&T Byron Nelson Tournament, where the course is grassed with it. This very-fine-bladed, deep green Zoysiagrass was developed for golf courses and high-end sports fields. It is drought-resistant and requires very little fertilizer, Trinity Zoysiagrass should be professionally maintained at a very minimum mow height, ½ or lower. On tees and surrounds, it can be kept at ¼ inch height. For one of the most enduring and beautiful outdoor sporting surfaces in the world, Trinity Zoysia has got game.
Trinity's upright and very fine-blade orientation is less prone to thatch and looks great at a low height. It is suitable for Southern and Transition Zones and requires less water and fertilizer than many turfs.
JaMur Zoysiagrass
JaMur™ Zoysia Grass is our most drought-resistant Zoysia Grass, tough enough to let the kids and dogs play on it. And it will still retain its gorgeous blue-green appearance and lush, dense texture! In fact, it's so dense it chokes out weeds. Perfect for high visibility areas. The idea that you can own a cultivar so beautiful yet requiring so little work on your part is enough to make you feel guilty—almost.
JaMur boasts an attractive, blue-green appearance and lush, dense texture. It's very low maintenance and can flourish in many different environments. It's less prone to thatch than other zoysia varietals and is resistant to weeds and insects.
Centipede
Centipede grass, or Eremochloa ophiuroids, is a warm-season grass that does well in shady areas. It doesn't need mowing often – only every three to four weeks – and it can tolerate both drought and heavy traffic.
One downside of centipede is that it's not very resistant to disease, so you'll need to keep it watered and well-maintained if you want it to stay green. It's also important not to apply too much nitrogen fertilizer, as this can cause the new growth to turn brown.
TifBlair Centipede
With TifBlair™ Centipede, you might say we're boldly taking a centipede grass cultivar to places it's never been before—the cooler transition zone— or USDA Growing Zone 7, to be exact. This slow-growing grass needs less mowing and less fertilization to retain its beauty. Developed after extensive research at the University of Georgia, this is what you get when science and nature put their heads together.
TifBlair is the world's only Certified Centipede Grass. It thrives in Cooler and Transition Climates (Zone 7) and grows in acidic soils. Its slower growth means less frequent mowing and less fertilizer.
Takeaways on New Turf
The new year is a great time to make changes and improve your home. One of the most popular ways to change things up in your yard is with beautiful new turf. If you're considering getting some new turf for your lawn, the list above should help you make a great decision. And if you have any questions, reach out to the team at The Turfgrass Group for expertise and guidance.