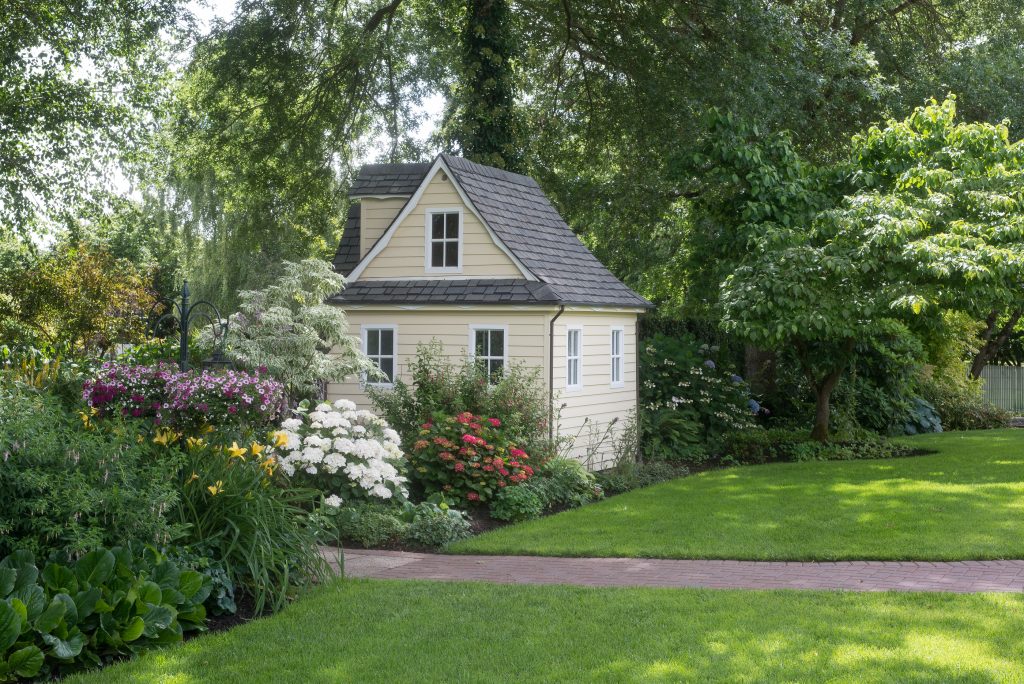 While we all love acres of uninterrupted, lush turfgrass, it is inevitable that man or Mother Nature will interfere with that plan. Buildings, trees and other objects are eventually going to cast shadows (literal and figurative) on your turf dreams. So how do you handle growing and maintaining turfgrass in shady areas? Here are three tips to get you made in the shade:
Choose the right variety. For warm-season turfgrasses, try St. Augustine, centipede or zoysiagrasses. For cool-season, try fine fescue, bentgrass or rough bluegrass. (There are many cultivar options within these varieties — do your homework to make sure you get the one that best suits your needs.)
Adjust Maintenance Plans. Water shady areas infrequently; mow at maximum height while removing no more the 1/3 of turf height; fertilize at half-rates of nitrogen; go easy on the herbicide; and reduce traffic and wear.
Plan Ahead: Even the best-maintained shaded turfgrass will eventually need re-seeding.
With the proper plans and expectations, your shaded turf areas can still be vibrant and healthy, just make sure to adjust for the specific challenges shade brings!