A good way to make your home more attractive is to have a healthy, lush lawn. It can actually give your home more value as it increases the curb appeal. This comes in handy when it's time to sell your house, but it's also great to make your house more valuable.
In the warmer months, you can also enjoy being outside in your healthy lawn. Imagine having cookouts with your family or playing catch with your dog. In addition, healthy lawns can be beneficial to the environment.
So how do you go about obtaining an amazing lawn? When thinking about your lawn, you may want to consider Zeon Grass because:
1. It Looks Amazing.
Give your visitors and neighbors an excellent first impression by having a gorgeous lawn. Zeon grass looks spectacular, and it really makes your yard pop with its vibrant and green color.
2. It's Barefoot Friendly
Imagine this: It's a hot summer day, and you go for a barefoot walk on the cool grass. Sound relaxing? This is one of the benefits of Zeon grass; it's completely okay to walk on with bare feet. In addition, it's safer for your kids and pets to play on.
3. It Can Handle Extreme Weather.
There's nothing more annoying than having your yard destroyed by weather. Fortunately, Zeon grass is pretty tough. It's not affected by droughts, and extremely cold temperatures don't damage it.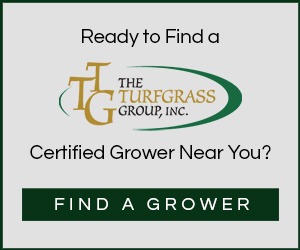 4. It Can Handle Shade.
While certain grass types need quite a bit of sun, that is not the case with Zeon grass. Zeon grass is able to adapt to the environment, no matter how much sun or shade there is.
5. It's High Quality
If you're looking for a high-quality grass that's only grown by certified growers, look no further than Zeon. It's also an insect and disease-resistant grass. You'll be hard pressed to find higher caliber grass.
6. It's Easy to Maintain.
Another great benefit of Zeon is that it's so easy to maintain. Ideally, it should be kept at between ½" and 1½", and it only needs approximately 1" of water a week. And each year, it will require 1-2 pounds of nitrogen fertilizer.
Zeon
Those are just a few of the reasons people love Zeon grass. Unlike many other types of grass, Zeon can only be produced as a Certified turfgrass variety. Find a grower near you to get started.
If you are interested in our Zeon grass variety, be sure to find a certified grower near you. While we are responsible for licensing the production of the turfgrass, we do not sell these grass varieties direct to consumers.