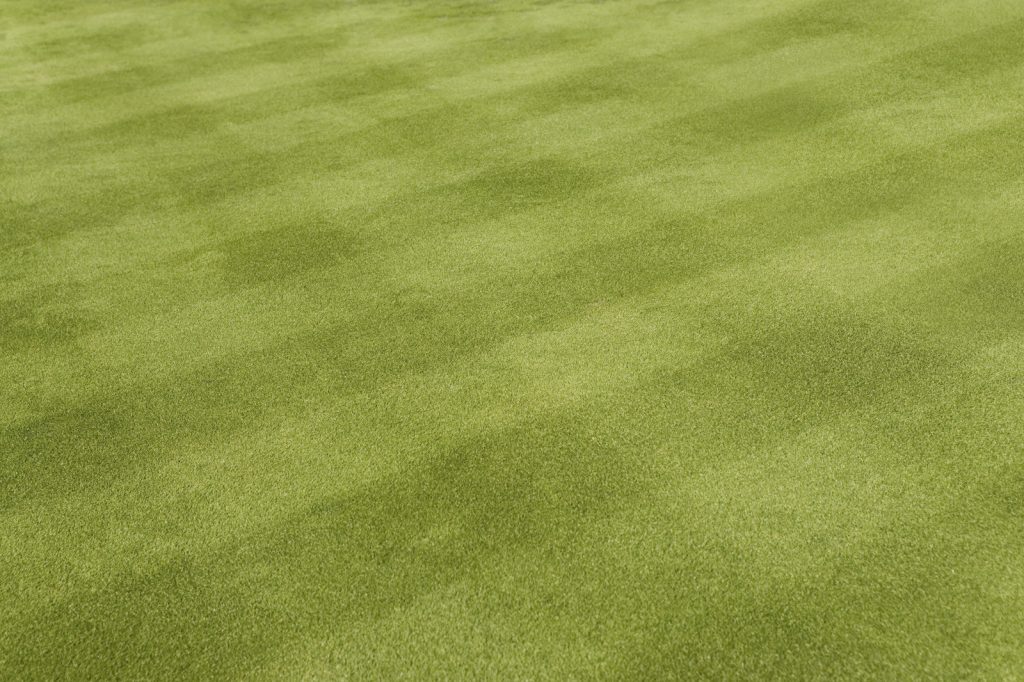 Your lawn is an important part of your home. Not only does it provide a place for you and your family to relax and play, but it also increases the value of your home. A well-maintained lawn can be the envy of your neighborhood, but many homeowners struggle to get their lawn looking like a professional sports field.
In this blog post, we will discuss some tips on how to improve the appearance of your lawn and make it look its best!
Professional Turf for a Professional Sports Field
The first place to start when you want your lawn to look like a professional sports field is the turf itself! All the maintenance in the world won't help much if you're using inferior turfgrass for your lawn. Instead, make sure you start by installing high-grade, professional-quality sod. This will ensure that your lawn has a solid foundation and is off to a great start!
Different areas of the country are better suited for different types of turfgrass. For example, if you live in an area with a lot of sun, you'll want to choose a turfgrass that is tolerant of heat and drought.
On the other hand, if you live in an area with cooler temperatures and lots of rainfall, you'll want to choose a turfgrass that can handle those conditions. The expert team at The Turfgrass Group can help you determine which type of grass seed is best for your area. They can also recommend a licensed grower to install the sod properly to give you the best start to a professional-looking lawn.
Types of Turfgrass Used By the Pros
There are several varieties of turfgrass that have been developed as premier playing grass. Learn about a few of the options that you can install on your property for a professional sports field look!
Trinity® Zoysa
Trinity Zoysia takes its new name from the Trinity Forest Golf Club, home of the PGA's prestigious AT&T Byron Nelson Tournament. This very-fine-bladed, deep green Zoysiagrass was developed for golf courses and high-end sports fields.
It is drought-resistant and requires little fertilizer. For one of the most enduring and beautiful outdoor sporting surfaces in the world, Trinity Zoysia has got game. And because this grass was designed for high traffic, it will hold up well on your property if you have pets, kids, or like to host outdoor gatherings.
TifTuf™ Bermuda
TifTuf Bermudagrass was developed to stay strong and healthy through harsh summer conditions. This fine-textured, green leaf beauty uses 38% less water than similar grass cultivars and still looks great. And just as important, TifTuf Bermudagrass has a high shade tolerance. When cooler autumn temperatures arrive, it stays greener further into the season.
This resilient turf holds up well to traffic, making it a top choice for athletic fields across the South. TifTuf maintains turf quality under drought stress without going drought-dormant like other warm-season lawns. Rather, it holds acceptable green color, even during the toughest droughts.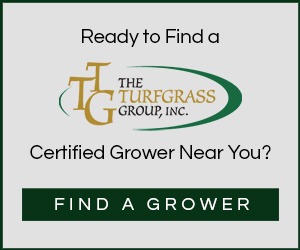 Maintain Your Lawn Carefully
Once you have the right turfgrass planted on your lawn, it's important to maintain it carefully. This means mowing your lawn at the correct height, watering it regularly, and using the correct fertilizer and herbicide products.
Mowing
Mowing properly is important to keeping your turf healthy and looking great. However, if you anticipate lots of traffic on your lawn, as you would on a professional sports field, you may mow shorter than you expect.
For example, Trinity Zoysiagrass should be professionally maintained at a very minimum mow height, ½ or lower. On tees and surrounds it can be kept at ¼ inch height. Thus, if you're looking to replicate the lush greens of a golf course, you should mow your lawn to 1/4 to 1/2 inch.
Alternatively, the suggested mowing height for TifTuf Bermudagrass is between ½ inch and 2 inches. Though again keep in mind that athletic fields are typically on the shorter side. For a home lawn, you can opt to mow higher, which will also help you avoid accidentally scalping the lawn.
Watering
Both TifTuf Bermudagrass and Trinity Zoysiagrass are low-water turf varieties. As such, give these lawns approximately 1 inch of water per week. In hot or dry weather, increase your watering to 2½ inches per week to keep your lawn healthy. Overwatering your lawn can cause damage and disease, so enjoy the fact that these excellent turf varieties will save you on your water bill!
Fertilizer and Herbicide
While both TifTuf and Trinity are relatively low-maintenance lawn types, they do require some tending. For example, TifTuf needs about 1-2 pounds of nitrogen fertilizer per 1,000 square feet of using split applications in spring and late summer. Meanwhile, Trinity Zoysia may only need fertilizing once in the spring.
Your lawn may not need herbicide, especially at first. In fact, preemergence herbicides should only be used on established lawns, i.e. after at least one year of growth. When Should I spray my lawn with herbicide?
The best time of year to use weed killer is Spring, followed by Fall. Spring is an effective time for catching weeds in their pre-growth season, to prevent them from sprouting. Fall is similarly effective because, ahead of the Winter, this is when weeds are most vulnerable.
Bottom Line
Most people would love to have a lawn that looks like the ones you see on professional sports fields. The good news is that it's not as hard as you might think to get your lawn looking great. In this blog post, we will discuss some of the things that you can do to make your lawn look amazing! A well-maintained lawn can be the envy of your neighborhood, but many homeowners struggle to get their lawn looking like a professional sports field. However, by following the tips in this blog post, you can improve the appearance of your lawn and make it look its best!