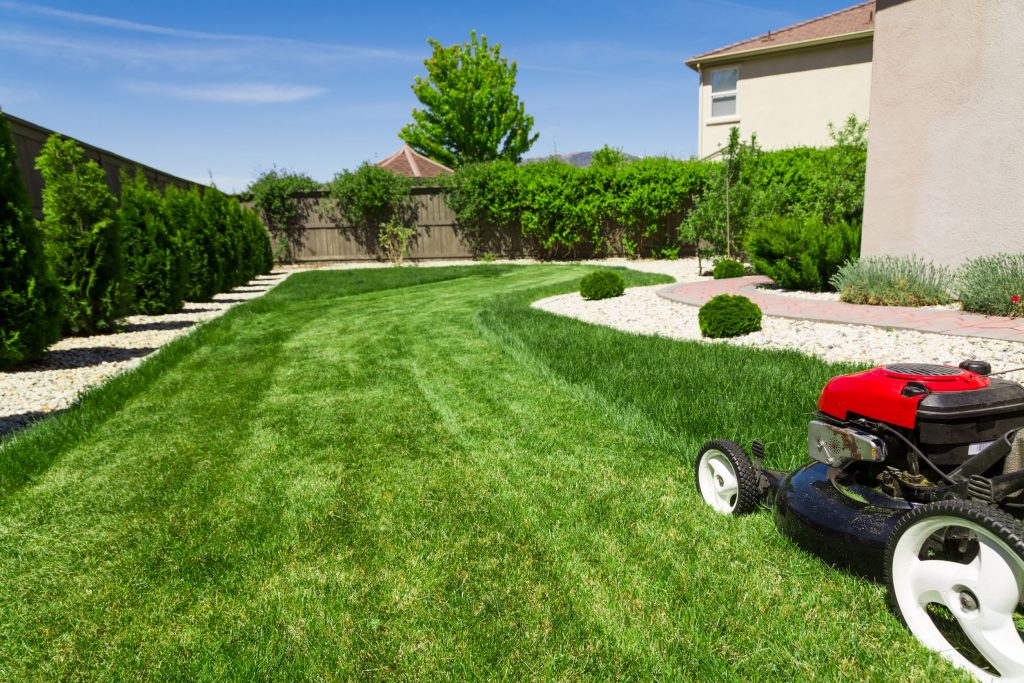 Everyone knows about the aesthetic qualities of having a healthy lawn: your home becomes more attractive and you increase curb appeal. It's easy to understand the attractiveness of a beautiful and healthy yard. Most people don't know, however, that there are also environmental benefits of having a healthy lawn. Here are a few of the ways in which your grass can help the environment.
1. Temperature Modification
Everyone's been on asphalt or concrete on a hot day, and we all know how scorching these surfaces can get. Unlike asphalt and concrete, though, lawn grasses cool themselves when heated by the sun. This makes the surrounding areas cooler as well. Having a healthy lawn can actually help you to save on your energy bill during the summer.
2. Erosion Control
No one likes to deal with having poor soil, and erosion can do a lot of damage to it. Lawns actually provide control against soil erosion from wind and water, and the root production can be beneficial for the soil structure. Acid rain can also damage your soil, but healthy grass can help to filter out the pollutants in it that make it so harmful.
3. Improved Air Quality
Speaking of air pollutants, the air quality can really suffer because of them. Dust, pollen, and other substances in the air can do a lot of damage. Fortunately, a healthy lawn can help to capture a number of these air pollutants, making the air quality better. Grass also captures carbon dioxide, making the air easier to breathe around the grass.
4. Oxygen Production
The grass can make the air easier to breathe because it doesn't just capture carbon dioxide. It actually produces oxygen as well. Studies show that a 25-square foot lawn can produce enough oxygen each day for one adult. So a healthy lawn can make the air easier on your lungs.
Those are just four of the ways that a healthy lawn can be good for the environment. With healthy grass, you can breathe easier, your energy bills will decrease, and your grass will absorb some of the air pollution. It can even absorb noise pollution around your house.
TifTuf
There are a lot of options when it comes to healthy lawns, but TifTuf Bermudagrass is one of the best. In addition to being good for the environment, it also stands up to shade and weather and requires 38% less water than other grasses, making it drought resistant.
If you are interested in our TifTuf grass variety, be sure to find a certified grower near you. While we are responsible for licensing the production of the turfgrass, we do not sell these grass varieties direct to consumers.