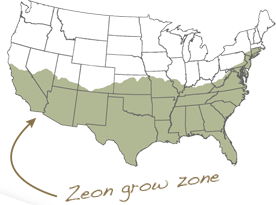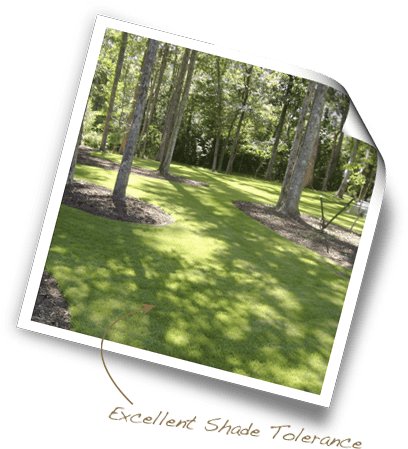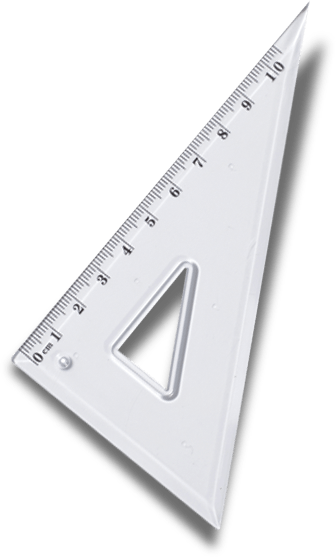 Zeon® Zoysia
is a single progeny discovered by David Doguet from a collection of plants from Kobe, Japan, made by USDA zoysiagrass breeder and research geneticist Dr. Jack Murray. Zeon® is now being produced and marketed by select Licensed Certified sod growers from Maryland to Hawaii, making it the number one selling fine-bladed zoysiagrass in the United States.
Zeon®, the most shade tolerant of all known commercially produced warm-season turfgrass varieties is classified as a fine-textured zoysiagrass with high stolon frequency and a vertical leaf posture. Zeon® thrives in both full sun and limited light environments. Sporting a vibrant green color, Zeon® will produce a very dense canopy in a wide range of soil types.
In the National Turfgrass Evaluation Program trials (NTEP), Zeon® was rated as the number one zoysiagrass. Zeon® rated higher in turf quality and produced less thatch than all other cultivars, with the exception of JaMur® Zoysia.
Zeon® is now considered to be the first choice selection of landscape architects and homeowners alike. Requiring less than 2 pounds of nitrogen (N) fertilizer per year, Zeon® can be maintained utilizing a standard rotary mower at 1/2″ – 2″. It is also becoming a standard for golf course fairway and tee renovations, where it is commonly being maintained at heights of 5/32″.
Well known courses including The Atlanta Athletic Club, Escondido Golf Club, The Club @ Carlton Woods, and Briggs Ranch are all playing on Zeon®. Additionally, Cowboys Stadium located in Dallas, Texas selected Zeon® Zoysia for the stadium landscapes, while the Texas Rangers played their 2011 World Series season on Zeon®.
Click here to check out a Zeon golf course in Vietnam.
Zeon® Characteristics
Bright green color
Fine leaf texture
Excellent shade tolerance
Very good cold tolerance
Good late season color retention
Low fertility requirements
Produces a very dense turf canopy
User friendly & easy to maintain
Can only be produced as Certified
Cultural Practices
Suggested mowing height ¼" – 1½"
Annual nitrogen (N) use 1 – 2 pounds per 1,000 square feet using split applications in spring and late summer
Do not fertilize once night time temperatures have reached the 50°'s
Provide approximately 1" water per week.  If conditions become hot & dry with low humidity, increase watering to approximately 2½" per week to maintain optimum growing conditions.
Gallery
Click on the thumbnails below to view this variety.