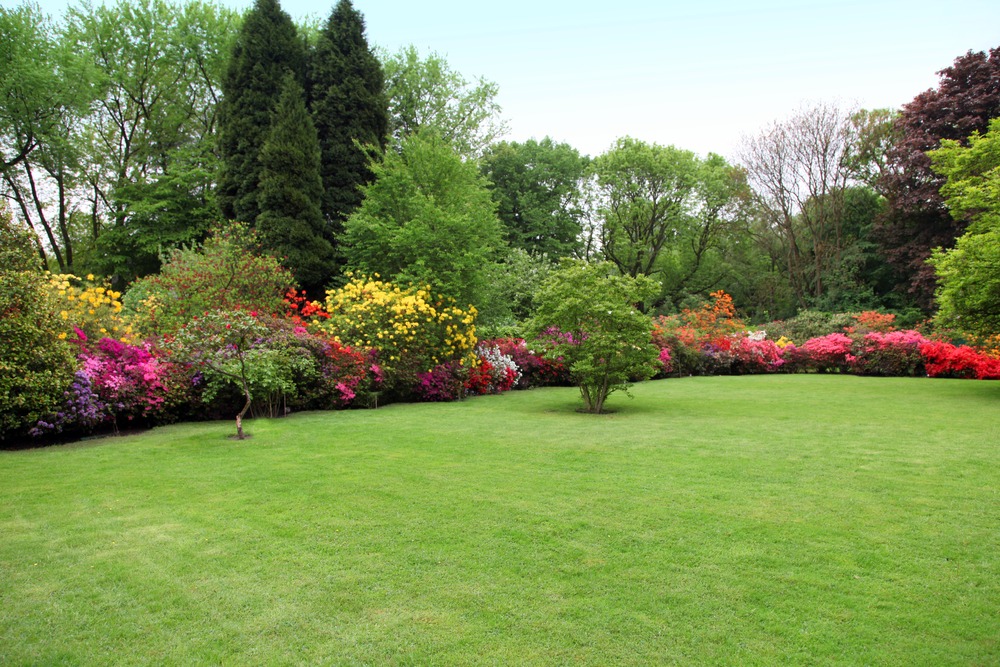 Have you ever driven by a house with an immaculate lawn?
If so, that lawn most likely featured an alternate mowing pattern. While there are a lot of factors that go into a great-looking lawn, one quick way to improve your lawn's appearance is by simply mowing in different patterns.
Mow Your Lawn with This Quick Tip to Help Your Lawn Look its Best
Your lawn is similar to your hair. If you brush it the same way all the time, it's going to start falling that way naturally. When you fall into the same mowing routine, your lawn responds similarly. This causes the grass to lean toward one direction, while also causing compacted ruts because of the mower.
How You Mow Your Lawn Matters
How you mow your lawn matters just as much as how often you mow it. If you always mow in the same direction, your grass will start to grow in that direction. This will cause your lawn to have a "lopsided" look. To avoid this, mix up your mowing pattern. This will ensure that your grass grows evenly.
How Grass Grows
It's important to understand how grass grows in order to know why different mowing patterns are important. Grass has a growing point, also known as the "crown." The crown is located at the base of the plant where new leaves sprout. When you mow, you are actually cutting the leaf blades. The growing point is protected by these leaf blades.
Different Mowing Patterns to Try
There are a few different mowing patterns that you can try in order to give your lawn an even look. The first pattern is called "stripes." To create stripes, you simply mow your lawn back and forth in parallel lines. This will give your lawn a striped look.
Another pattern that you can try is called "checkerboarding." To create this pattern, you mow your lawn diagonally in both directions. This creates a checkerboard effect on your lawn.
The last pattern is called "zigzagging." To create this pattern, you mow your lawn in a zigzag pattern. This is a more random pattern that will give your lawn a unique look.
Mowing Patterns and Height Based on Turf Variety
There are many different types of turf, and each type of turf has a different ideal mowing height. For example, Bermuda grass should be mowed to a height of ½ inch to ¾ inch. Fescue should be mowed to a height of two and a half inches to three inches.
You should also take into account the type of turf when choosing a mowing pattern. For example, if you have a dense turf, like Bermuda grass, stripes will be more visible. If you have a less dense turf, like fescue, the checkerboard pattern will be more visible.
The type of turf also affects how often you should mow. For example, Bermuda grass should be mowed once a week during the growing season. Fescue, on the other hand, should only be mowed every two to three weeks.
Bottom Line on this Quick Tip to Help Your Lawn
If you want your lawn to look its best, then follow this quick tip! Mow your lawn in the opposite direction of how it grows. This will help keep it looking neat and tidy. In addition, make sure to mow at the correct height for your turf variety- taller grasses need to be cut at a higher height than shorter varieties. Trying out different mowing patterns can also help keep your lawn looking healthy and lush.
By following these quick tips, you can improve the appearance of your lawn and make it the envy of your neighborhood. So don't wait, get out there and start mowing!