[one_third last="no" spacing="yes" background_color="" background_image="" background_repeat="no-repeat" background_position="left top" border_size="0px" border_color="" border_style="" padding="" class="" id=""][imageframe lightbox="no" style_type="bottomshadow" bordercolor="#59d600″ bordersize="1px" borderradius="0″ stylecolor="#81d742″ align="left" link="" linktarget="_self" animation_type="0″ animation_direction="down" animation_speed="0.1″ class="" id=""]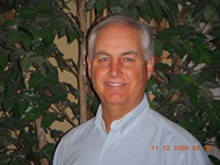 [/imageframe][/one_third][two_third last="yes" spacing="yes" background_color="" background_image="" background_repeat="no-repeat" background_position="left top" border_size="0px" border_color="" border_style="" padding="" class="" id=""][content_boxes layout="icon-with-title" icon_circle_size="small" icon_align="left" columns="1″ class="" id=""][content_box title="Aaron McWhorter" icon="" backgroundcolor="" iconcolor="" circlecolor="" circlebordercolor="" iconflip="" iconrotate="" iconspin="no" image="" image_width="35″ image_height="35″ link="" linktext="" linktarget="_self" animation_type="0″ animation_direction="down" animation_speed="0.1″] Aaron McWhorter grew up in Heard County, Georgia working on the family dairy farm. In 1969 Aaron graduated from West Georgia College with a BA in history and took a teaching position in Barnesville. During this time he also performed the duties of head men's and women's basketball coach and assistant football coach. In 1972 Aaron returned to work on the family dairy farm until 1985 when he started his turfgrass company, North Georgia Turf, Inc. Starting with only 25 certified acres of bermudagrass, NG Turf has grown to approximately 2000 acres with farm locations in Whitesburg, Franklin, Clarkesville, Calhoun and Fort Valley, Georgia. North Georgia Turf has established itself as an industry leader throughout the Southeast in providing high quality products and superior service. In December 1991, Aaron started another company, Sports Turf Company, Inc. to meet the growing athletic field construction business in Georgia. Sports Turf has grown into an organization that is recognized as the preferred contractor for high quality construction projects for colleges and universities, city and county municipalities, and public school systems throughout the Southeast. High profile projects/customers include Atlanta Falcons training facility, Auburn Tigers, University of Alabama, Atlanta Public Schools, and the 1996 Olympic Softball Facility. Aaron received a Masters in Education from West Georgia College in 1987. He is a member of the following organizations: Georgia Turfgrass Association – Past President & Board of Directors Tifsport Growers Association – Past President Georgia Sod Producers Association –First President & Board of Directors Georgia Crop Improvement Association – Board of Directors Metro Atanta Landscape & Turfgrass Association (MALTA) Sports Turf Managers Association (STMA) Past Member West Georg Farm Credit Service Board Past Member 3rd District Farm Credit Board of Directors Past Chairman 3rd District Farm Credit Board of Directors (1988) Georgia Department of Community Affairs Board Georgia Water Advisory Committee to E.P.D. Urban Ag Council – Board of Directors American Sports Builders Association & Past Member Board of Directors Aaron and his wife, Linda, reside in Whitesburg. They have three children, Mark, Merett and Natalie, all active in the family businesses, and four grandchildren.[/content_box][/content_boxes] [/two_third][separator style_type="shadow" top_margin="" bottom_margin="20″ sep_color="#000000″ icon="" width="50%" class="" id=""][one_third last="no" spacing="yes" background_color="" background_image="" background_repeat="no-repeat" background_position="left top" border_size="0px" border_color="" border_style="" padding="" class="" id=""][imageframe lightbox="no" style_type="bottomshadow" bordercolor="#59d600″ bordersize="1px" borderradius="0″ stylecolor="#81d742″ align="left" link="" linktarget="_self" animation_type="0″ animation_direction="down" animation_speed="0.1″ class="" id=""]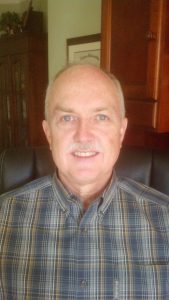 [/imageframe][/one_third][two_third last="yes" spacing="yes" background_color="" background_image="" background_repeat="no-repeat" background_position="left top" border_size="0px" border_color="" border_style="" padding="" class="" id=""][content_boxes layout="icon-with-title" icon_circle_size="small" icon_align="left" columns="1″ class="" id=""][content_box title="Ken Morrow" icon="" backgroundcolor="" iconcolor="" circlecolor="" circlebordercolor="" iconflip="" iconrotate="" iconspin="no" image="" image_width="35″ image_height="35″ link="" linktext="" linktarget="_self" animation_type="0″ animation_direction="down" animation_speed="0.1″] Ken Morrow was born and raised in a small town in northwest Alabama. He grew up on a small farm where his dad was a rural letter carrier and part-time farmer. As a young boy, he recognized a love for farming and agriculture and was active in 4-H and later in FFA where he served as a state officer with the Alabama FFA. Ken graduated from Auburn in 1975 and began a farming operation in his home town of Red Bay. Two years later he returned to Auburn and earned a Master of Science degree in Agricultural Economics. His farming operation was increased afterward to about 1800 acres by adding a farm unit just outside Huntsville, AL. In the early eighties Ken closed down his operation and moved with his wife and two sons to Atlanta, Georgia where he was employed by the Rollins family as Executive for Ranch Operations with responsibilities for six operating units in Georgia and Florida. About two and one half years later he left Rollins to lead Sod Atlanta in Cartersville, GA. This partnership sod farming operation has grown to 800 acres and Ken is currently President and General Manager in addition to being President of Athletic Fields, a specialized construction company building sports fields. Ken and partner Rick Hornsby joined with Aaron McWhorter of North Georgia Turf in 1997 to found The Turfgrass Group in Marshallville, GA. The company, with its licensed growers, is focused on the production and marketing of a Georgia developed centipede named TifBlair and the zoysia cultivars developed by Bladerunner Farms. The company plans to "bring advanced generation turfgrasses to market" in both domestic and international markets. Ken has been active in the industry serving in recent years on the boards of the Georgia Agribusiness Council, Georgia Urban Ag Council (Vice-President), Georgia Turfgrass Association (President), MALTA (Metro Atlanta Landscape and Turf Association; Treasurer), Georgia Sod Producers Association (Secretary-Treasurer), Georgia Crop Improvement Association (President), MALTA Insurance Trustees (Chairman), TifSport Growers Association (Chairman), and UGA CAES College Advisory Council (Chairman). Ken was also appointed by Governor Perdue to the Governor's Agriculture Advisory Commission and the Governor's Environmental Advisory Council (currently serving on both). In 2006, he received the Medallion of Honor from the University of Georgia College of Agricultural and Environmental Sciences. Ken and his wife Pam live in Duluth, Georgia where they enjoy spending time with their family (two sons- Jason and Joshua) which has expanded with the marriage of their sons and births of two grandsons. They are active in Grace Church, a recent church plant in Sugar Hill and are enjoying the depth of relationships resulting from the shared experiences with friends in the congregation.[/content_box][/content_boxes] [/two_third][separator style_type="shadow" top_margin="" bottom_margin="20″ sep_color="#000000″ icon="" width="50%" class="" id=""][one_third last="no" spacing="yes" background_color="" background_image="" background_repeat="no-repeat" background_position="left top" border_size="0px" border_color="" border_style="" padding="" class="" id=""][imageframe lightbox="no" style_type="bottomshadow" bordercolor="#59d600″ bordersize="1px" borderradius="0″ stylecolor="#81d742″ align="left" link="" linktarget="_self" animation_type="0″ animation_direction="down" animation_speed="0.1″ class="" id=""]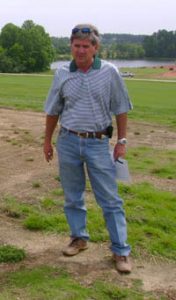 [/imageframe][/one_third][two_third last="yes" spacing="yes" background_color="" background_image="" background_repeat="no-repeat" background_position="left top" border_size="0px" border_color="" border_style="" padding="" class="" id=""][content_boxes layout="icon-with-title" icon_circle_size="small" icon_align="left" columns="1″ class="" id=""][content_box title="David Doguet" icon="" backgroundcolor="" iconcolor="" circlecolor="" circlebordercolor="" iconflip="" iconrotate="" iconspin="no" image="" image_width="35″ image_height="35″ link="" linktext="" linktarget="_self" animation_type="0″ animation_direction="down" animation_speed="0.1″] David Doguet has over forty (40) years of experience in the turfgrass industry. He began his career as a manager for Milberger Turf Farms in Bay City, Texas in the late 60's. He then started a new company, Quality Turf Grass in 1978 which grew to several thousand acres of St. Augustine and Bermudagrass production across Texas and worked with research on Zoysia and Buffalo grasses. He co-owned and operated that company until its sale in 1988. While at Quality Turf, David grew mostly commodity grasses (St. Augustine and Bermuda) just like everyone else in the area. As long as there was high demand, business was good and when demand lessened, prices fluctuated dramatically. David decided there had to be an alternative to just growing the same products as everyone else. He started visiting universities talking to turfgrass breeders and trying to come up with new grass varieties that would meet the needs of the future, particularly less maintenance. So, in 1988, Quality Turf was sold and in 1989, David and professional golfer Ben Crenshaw started a new grass farming venture, Crenshaw and Doguet Turfgrass in Austin, Texas. The operation began with 350 acres of turf, primarily buffalograss and expanded to over 1000 acres along with licensing rights to numerous grass varieties. David was president of Crenshaw and Doguet from its inception until the sale of the company to a group of investors in 1995. After the sale of CDT, David began a new turf farming operation, Bladerunner Farms, Inc. in Poteet, Texas south of San Antonio. Bladerunner would focus its production and marketing to primarily zoysiagrasses along with some buffalograsses. David purchased a large collection of zoysiagrasses from the late Jack Murray, one of the world's leading authorities on zoysiagrass. This collection is one of the biggest and best in the world and is the mainstay of the Bladerunner operation. David has continued to work with several university systems through different types of grants, along with participation in the National Turfgrass Evaluation Program to better understand the strengths and weaknesses of the grass varieties he has developed. Through Bladerunner, David has provided turf to some of the most prominent commercial, residential and golf related projects in the state of Texas. Today, David is an internationally recognized leader in the development of specialized grass varieties. In 2005 David entered into an agreement with The Turfgrass Group, an Atlanta based company, to license his proprietary grasses in the eastern parts of the United States. The Turfgrass Group has shown superior capabilities in the production, quality assurance, distribution and marketing of proprietary turfgrasses. David and The Turfgrass Group continue to license growers in the east. The Turfgrass Group is working to expand their role as his licensing agent in other parts of the country. David is a two time past president of the Texas Sod Producers and has also been president of Turf Producers International.[/content_box] [/content_boxes][/two_third][separator style_type="shadow" top_margin="" bottom_margin="20″ sep_color="#000000″ icon="" width="50%" class="" id=""][one_third last="no" spacing="yes" background_color="" background_image="" background_repeat="no-repeat" background_position="left top" border_size="0px" border_color="" border_style="" padding="" class="" id=""][imageframe lightbox="no" style_type="bottomshadow" bordercolor="#59d600″ bordersize="1px" borderradius="0″ stylecolor="#81d742″ align="left" link="" linktarget="_self" animation_type="0″ animation_direction="down" animation_speed="0.1″ class="" id=""]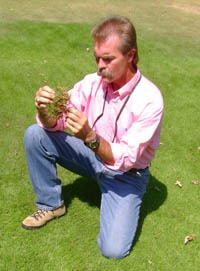 [/imageframe][/one_third][two_third last="yes" spacing="yes" background_color="" background_image="" background_repeat="no-repeat" background_position="left top" border_size="0px" border_color="" border_style="" padding="" class="" id=""][content_boxes layout="icon-with-title" icon_circle_size="small" icon_align="left" columns="1″ class="" id=""][content_box title="Bill Caraway" icon="" backgroundcolor="" iconcolor="" circlecolor="" circlebordercolor="" iconflip="" iconrotate="" iconspin="no" image="" image_width="35″ image_height="35″ link="" linktext="" linktarget="_self" animation_type="0″ animation_direction="down" animation_speed="0.1″] Bill Caraway's affinity for agriculture began at an early age. His affections for farming were fostered by his grandfather, a County Extension Specialist with the South Carolina Department of Agriculture and by his father who served as State Director of Meat and Poultry Inspection with the North Carolina Department of Agriculture. Throughout high school and college Bill worked in the landscape and nursery sectors of the green-industry in the metropolitan Atlanta area. In 1978, after attending Gwinnett Tech and The University of Georgia, Bill founded Gwinnett Environmental Services, a professional landscape management and installations company specializing in commercial and industrial landscapes. In 1988 Bill began his career in the turfgrass production industry by joining Southern Turf Nurseries, located in Tifton, Georgia. In 1989 Bill and his family relocated to Lakeland, Florida where he was named Director of Golf Course Sales for Southern Turf's Florida and Caribbean grassing operations. Within a year Bill also became General Manager of all Southern Turf Florida sod and sprig production operations. This included the production of over 700 acres of Certified Tifway 419, TifGreen 328, and TifDwarf Bermudagrass, until returning to Georgia as Southern Turf's Southeastern Sales Manager for Golf. In the spring of 1995 he left Southern Turf to help build Select Golf and Turf. Select Golf and Turf specialized in golf course grassing and sports field construction and turfgrass installations. Select rapidly became one of the premier golf course installations companies in the Southeastern, United States. It was in July of 2004 that Bill joined The Turfgrass Group as Vice President of Marketing. Beginning in 2004 with a single turfgrass variety and 12 licensed production locations in Georgia, North and South Carolina, TTG now licenses the production of 7 varieties. The TTG production network now stretches from South Florida to New Jersey to Hawaii to Phoenix, Arizona. Bill and his staff are responsible for all production licensing, as well as state turfgrass certification compliance, field inspections and all marketing efforts. Bill, his wife Robin and their youngest son Caleb, a Business Marketing Major at Georgia Gwinnett College, now live in Monroe, Georgia close to their beloved University of Georgia. Bill's daughter Kimberly, her husband and three children live in nearby Grayson, Georgia where she and Robin are both elementary school teachers. Bill's oldest son Clay, a marketing manager with AT&T, lives and works in Atlanta along with his wife and daughter.[/content_box] [/content_boxes][/two_third][separator style_type="shadow" top_margin="" bottom_margin="20″ sep_color="#000000″ icon="" width="50%" class="" id=""][one_third last="no" spacing="yes" background_color="" background_image="" background_repeat="no-repeat" background_position="left top" border_size="0px" border_color="" border_style="" padding="" class="" id=""][imageframe lightbox="no" style_type="bottomshadow" bordercolor="#59d600″ bordersize="1px" borderradius="0″ stylecolor="#81d742″ align="left" link="" linktarget="_self" animation_type="0″ animation_direction="down" animation_speed="0.1″ class="" id=""]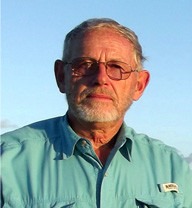 [/imageframe][/one_third][two_third last="yes" spacing="yes" background_color="" background_image="" background_repeat="no-repeat" background_position="left top" border_size="0px" border_color="" border_style="" padding="" class="" id=""][content_boxes layout="icon-with-title" icon_circle_size="small" icon_align="left" columns="1″ class="" id=""][content_box title="Earl Elsner" icon="" backgroundcolor="" iconcolor="" circlecolor="" circlebordercolor="" iconflip="" iconrotate="" iconspin="no" image="" image_width="35″ image_height="35″ link="" linktext="" linktarget="_self" animation_type="0″ animation_direction="down" animation_speed="0.1″] In his more than 30 years at the University of Georgia, Dr. Elsner was best known for developing procedures and guidelines for genetic purity inspections of turfgrass sod and/or sprig production fields. Dr. Elsner was instrumental in the movement in the turf industry toward Certified turfgrasses to ensure genetic purity. Dr. Elsner developed and published packaging procedures for turfgrass sprigs to prevent excessive heating. His work in this area helped to establish him as the expert in shipping turf internationally. Today, Dr. Elsner serves as staff Agronomist with The Turfgrass Group as well as a consultant to golf courses, athletic facilities, international turfgrass producers and seed programs. Education BS MS University of Georgia PhD University of Illinois 1969-1980 Teaching, Research Appointment, University of Georgia, Crop Physiology, Weed Science 1980-1981 Extension Specialist Soybeans, University of Georgia 1981-2001 Director, Research Consultant, Foundation Seed Program, Georgia Seed Development Commission Retired, Georgia Seed Development Commission October 2001. Published articles: Elsner, Variability of turfgrass sprig bushel measurements TPI about 1998 Elsner, Effect of Storage Conditions and Packaging on TifEagle Sprig Viability, Green Section Record, 1999 Hanna, Elsner, TW72 Registration Crop Science 1998 Hanna, Elsner, Tifton 94 Registration Crop Science 1999 Elsner, Turfgrass Inspection Procedures, Manderley International 1999 Elsner, Turfgrass Inspection Procedures revised, Georgia Crop Improvement Association 2004 Elsner, Turfgrass Cultivar Characteristics, Georgia Crop Improvement Association, 2004 Elsner, Turfgrass Sod the Permanent Cover for Disturbed Soils, County Government, 2005 Elsner, Centipede Grass, the Cost Effective Alternative for Roadsides, County Government, 2006 Elsner, etal. Turfgrass: The Value of Genetic Purity, Manderley Turfgrass 2007 Numerous domestic and international presentations on turfgrass cultivars, management of sod/sprig fields, TifEagle/TifSport, SeaIsle 1, SeaIsle 2000, Tifton 10, characteristics and management, and certification programs for genetic purity.[/content_box][/content_boxes]
[/two_third][separator style_type="shadow" top_margin="" bottom_margin="20″ sep_color="#000000″ icon="" width="50%" class="" id=""][one_third last="no" spacing="yes" background_color="" background_image="" background_repeat="no-repeat" background_position="left top" border_size="0px" border_color="" border_style="" padding="" class="" id=""][imageframe lightbox="no" style_type="bottomshadow" bordercolor="#59d600″ bordersize="1px" borderradius="0″ stylecolor="#81d742″ align="left" link="" linktarget="_self" animation_type="0″ animation_direction="down" animation_speed="0.1″ class="" id=""]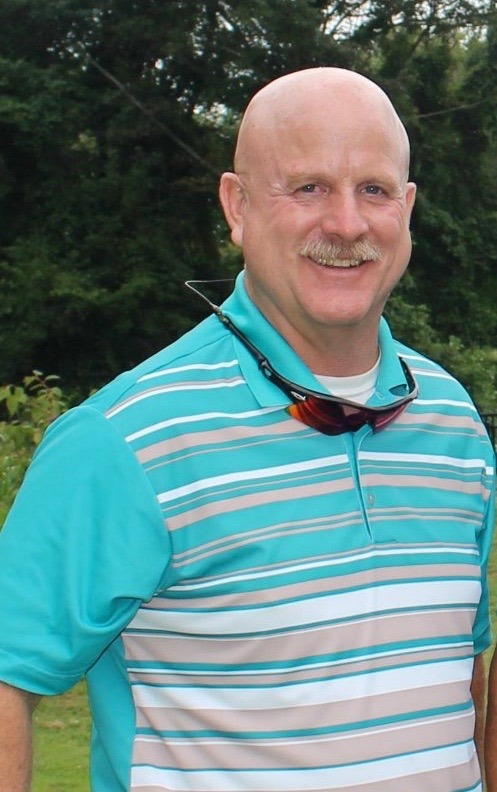 [/imageframe][/one_third][two_third last="yes" spacing="yes" background_color="" background_image="" background_repeat="no-repeat" background_position="left top" border_size="0px" border_color="" border_style="" padding="" class="" id=""][content_boxes layout="icon-with-title" icon_circle_size="small" icon_align="left" columns="1″ class="" id=""][content_box title="David Bradley" icon="" backgroundcolor="" iconcolor="" circlecolor="" circlebordercolor="" iconflip="" iconrotate="" iconspin="no" image="" image_width="35″ image_height="35″ link="" linktext="" linktarget="_self" animation_type="0″ animation_direction="down" animation_speed="0.1″]
David Bradley was born and raised in Hendersonville, NC. He is a tenth generation farmer on his family farm, the son and grandson of apple farming families. David earned the rank of Eagle Scout with Troop 605 in 1977. He attended Appalachian State University and the University of North Carolina Asheville where he studied marketing and management. His love for farming bloomed and so did his relationship with his wife, Linda Pittillo Bradley which led him into the turf industry.   David and Linda were recognized as young farmers of the year by Carolina Farm Credit.
David brings over 25 years of turf experience with him. Working on a family turf farm, David studied and earned his commercial pesticide license and has his CDL with hazardous material endorsement. David is also a NC Certified Turfgrass Professional and a NC Licensed Landscape Contractor. David enjoyed planting and growing cool season grasses and assisting with large installation projects. David has served as president of NC Sod Producers Association and currently serves on the NC Turfgrass Council and is president of Western Carolina Horticulture Alliance. Additionally he serves on the advisory board of the local fire department and is active in his church.
David and his wife, Linda, reside in Hendersonville, NC. They have two grown children, Luke and Sara.
[/content_box][/content_boxes]
[/two_third][separator style_type="shadow" top_margin="" bottom_margin="" sep_color="#000000″ icon="" width="50%" class="" id=""]